'E la mente annullata naufraga nel vento': A New Appraisal of Giacomo Manzoni's «Parole da Beckett» from the Perspective of a Conductor
Keywords:
Aleatory music, Music notation, Creative practice, Interpretation, Giacomo Manzoni
Abstract
This study on Giacomo Manzoni's «Parole da Beckett» demonstrates how the aleatory sections and the presence of hidden, completely inaudible texts, shown in the separate parts for the two choruses, leave considerable room for choice and alternative readings on the part of the performer. The case study sheds light on the two apparently paradoxical tendencies of the European avantgarde of the 1960-1970s, on one hand to strive for a liberation from the constraints of music notation, and on the other hand to provide the score with extremely detailed instructions for performance. As orchestral conductor and on account of his recent performance of Manzoni's work, the author claims the main role of interpretation as creative practice in order to reconcile the two tendencies and open up new possibilities motivated by the compositional logic of the work.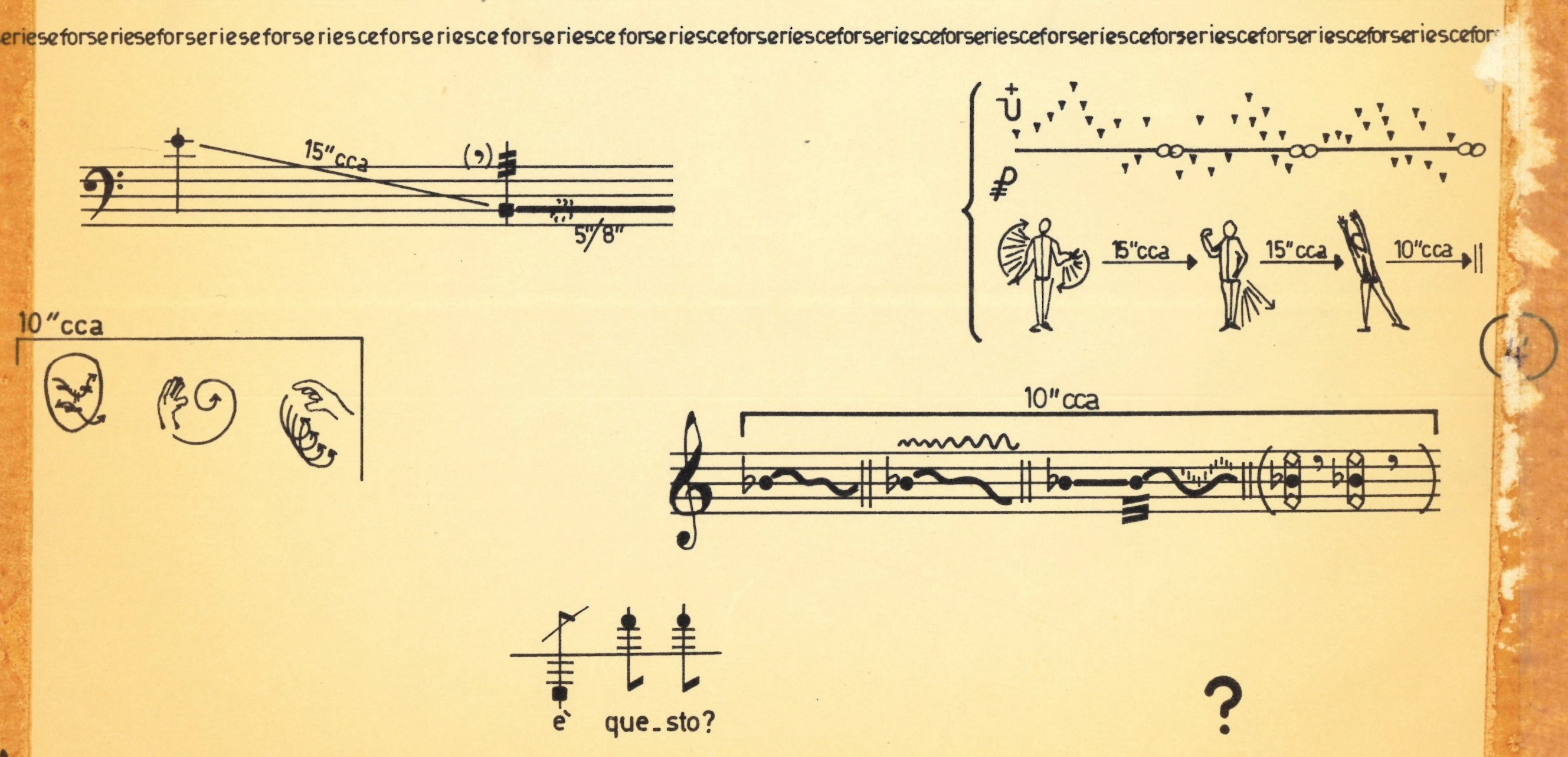 Downloads
License
Copyright (c) 2023 Archival Notes
This work is licensed under a Creative Commons Attribution-NonCommercial-NoDerivatives 4.0 International License.