On the Horizon of Digital Technics in Kaija Saariaho's «IO» and «Nymphéa»
Keywords:
Kaija Saariaho, Digital technics, IRCAM, Interpolation, Analysis-synthesis
Abstract
This article takes the sweeping success of Kaija Saariaho's recent concert premieres in North America as a jumping point for reflecting on the historical provenance of her distinctive compositional style and technique, which is shown to be deeply entangled with her decades-long engagement with digital technologies. Drawing on archival materials, the author traces the emergence of interpolation processes and analysis-synthesis methods in two early pieces – «IO» (1986-1987) for sixteen musicians, tape realised by computer, and live electronics, and «Nymphéa» (1987) for string quartet and live electronics. These techniques were developed in collaboration with researchers at the Institut de Recherche Coordination Acoustique/Musique (IRCAM) using a range of in-house software applications, including CHANT, FORMES, and IANA, as well as a customised program called 'transkaija'. Expanding the scope of analysis beyond «IO» and «Nymphéa», the article shows how the functionalities of these different technologies were assimilated into visual programming languages like Max and OpenMusic in the nineties, leading to a remediation of the live-electronics setup needed to perform Saariaho's early works and provoking difficult questions about how to best archive musical artifacts given the rapid pace of digital obsolescence.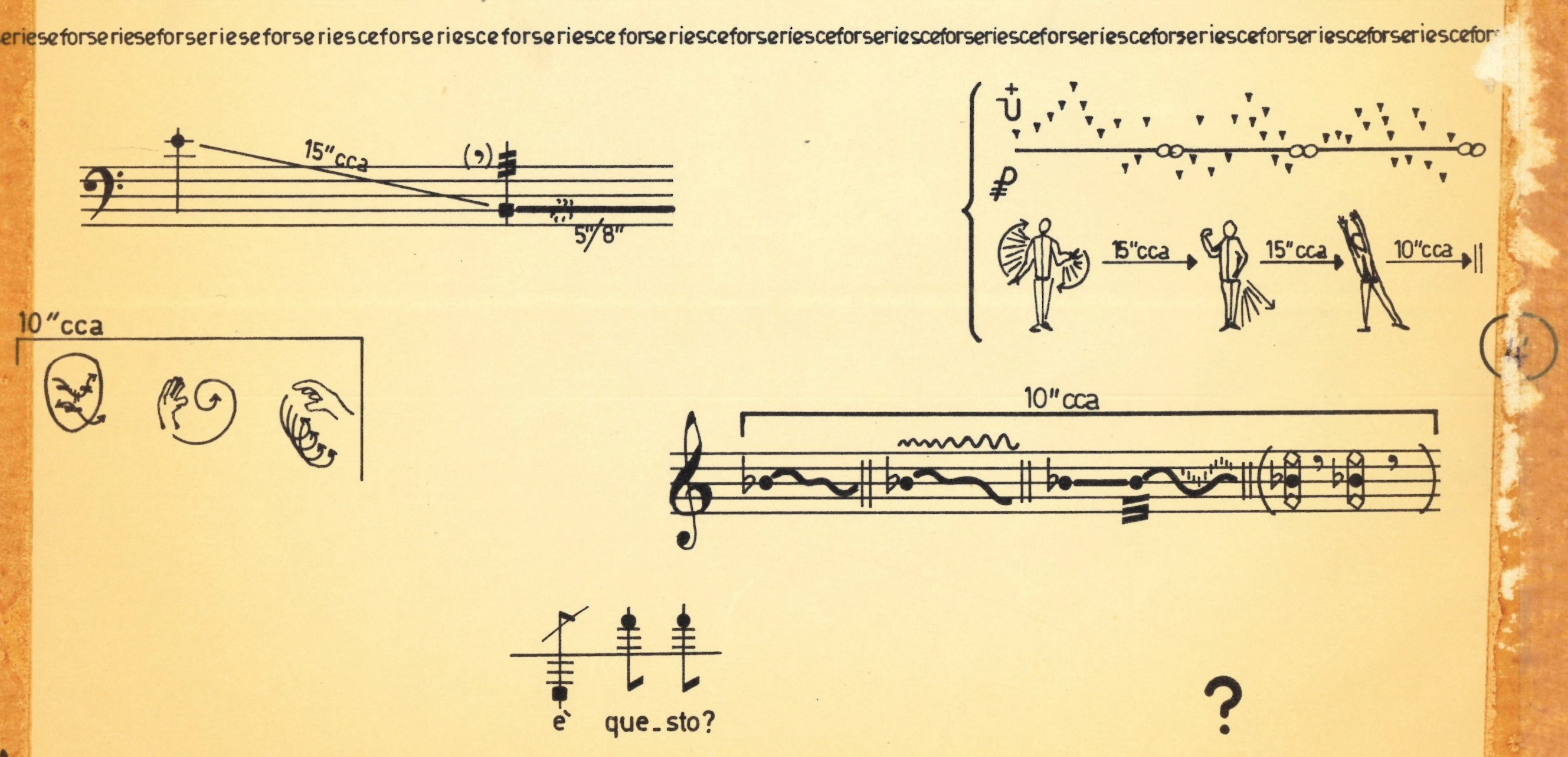 Downloads
License
Copyright (c) 2023 Archival Notes
This work is licensed under a Creative Commons Attribution-NonCommercial-NoDerivatives 4.0 International License.