Altering «A(lter)A(ction)»? Egisto Macchi Then and Now
Keywords:
Mediascape, Performance text, Source studies, Music theatre
Abstract
Contamination among arts is a distinctive element of the avant-garde scene in Rome during the Sixties. «A(lter)A(ction)», a music theatre work composed by Egisto Macchi in 1966, is a clear example. The piece was a product of the newly founded Compagnia del Teatro Musicale di Roma (Music Theatre Company of Rome) and featured four protagonists who symbolically referenced Antonin Artaud. This work embodies the transformations of the contemporary mediascape of the twentieth century. Despite a few reprises between 1966 and 1968, the work disappeared from the stages and has never been performed in recent times. Relying on archival sources of different natures, in this essay, I investigate textual issues that need to be considered for preparing an «A(lter)A(ction)»'s performance nowadays. Firstly, I examine Macchi's theoretical background: his unpublished writings offer a vantage point to examine the operatic genre crisis and the possible solutions through new media. Then, against the backdrop of source studies on the Italian operatic repertoire, I discuss «A(lter)A(ction)»'s key practical challenges, given its multi-authorial nature and its complex media structure that experiment with different communication strategies.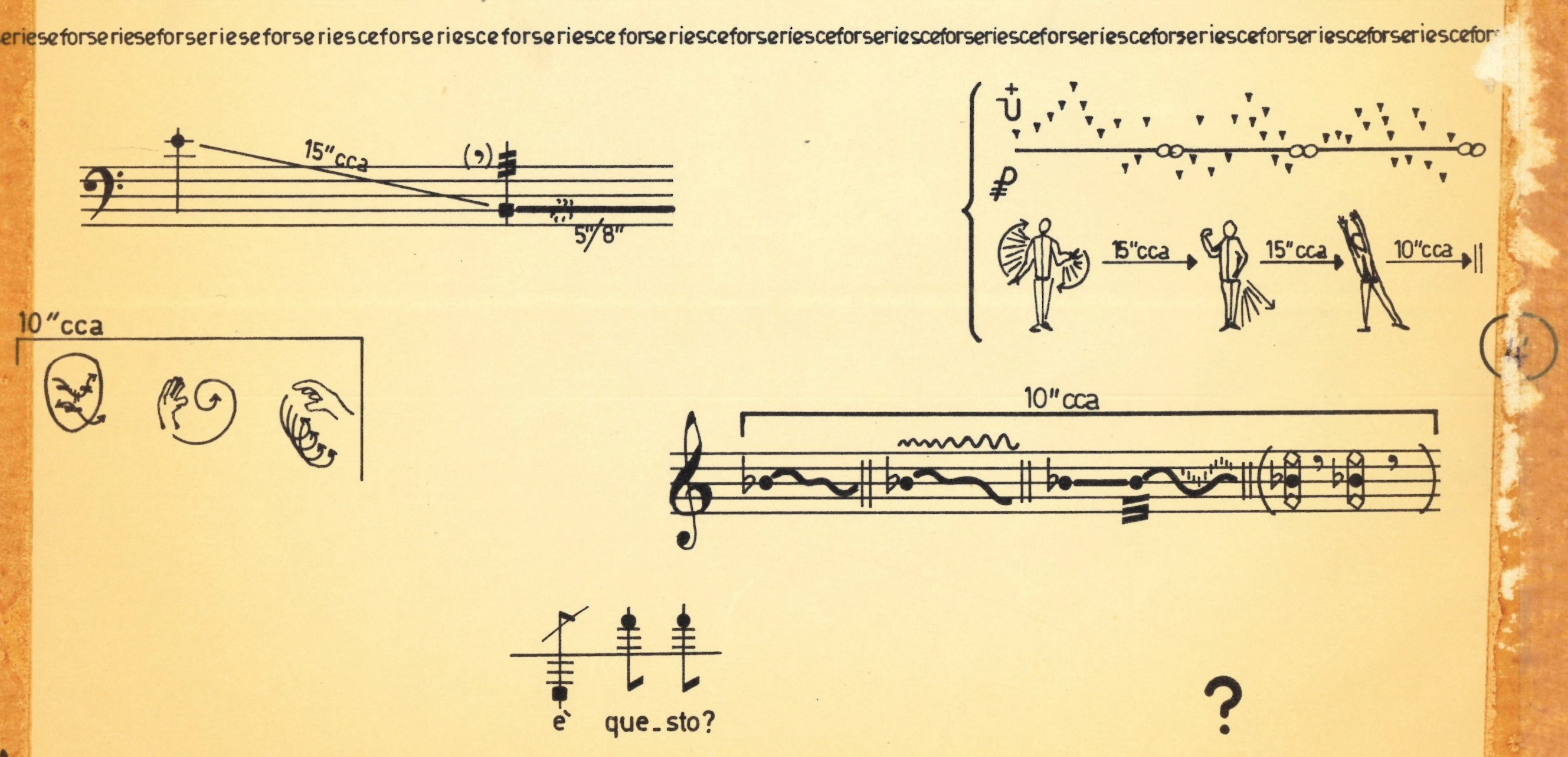 Downloads
License
Copyright (c) 2023 Archival Notes
This work is licensed under a Creative Commons Attribution-NonCommercial-NoDerivatives 4.0 International License.