An Attempt at Creating Total Theatre: <em>Scene del potere</em> by Domenico Guaccero
Keywords:
Domenico Guaccero, avant-garde theatre, contemporary music
Abstract
When approaching Scene del potere – "scenic action" conceived and developed by Domenico Guaccero over the span of nearly a decade (1961-1968) and staged for the first and only time on December 30th 1968 at Palermo's Teatro Biondo – there is a high risk of being overwhelmed by the preparatory materials alone.The bulk of textual and scenic-dramaturgical preliminary materials that leads from the first draft, tentatively titled Il potere, to the 1965 Scene del potere and its Palermo debut, is of a multifold entity. Its amount of sources, formative elements and programmatic intents is both fascinating and confusing in its labyrinthine combinations.Let it suffice to point out that the textual and scenic-dramaturgical preparatory materials consist of more than one hundred pages of handwritten and typed notes, summaries, sketches, drawings, and newspaper and magazine clippings, preserved by the Domenico Guaccero Fund. It is therefore no wonder that the essays written on Scene del potere have mainly focused on the groundwork and the complex process that brought from the first outline of Il potere to the three-act structure of 1968's final version and the composer's programmatic intent.The present article aims at offering an in-depth examination of Scene del potere seen not as its initiatory process but as observed in its completion: the final version of 1968. Through a detailed study of the score, RAI television's filmed footage of the performance and the reading of critical reviews dating back to the days following the premiere, it is possible to determine whether and how the composer's programmatic intent found its fulfillment in the ultimate outcome of his work.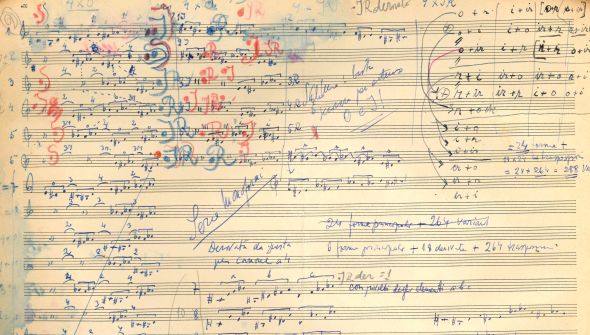 Downloads