Electro-acoustic sound quality in instrumental music: <em>Amply 1</em> by Franco Oppo
Keywords:
Franco Oppo, Amply 1, amplified bowed string instruments, timbre  research in bowed string instruments
Abstract
The article investigates the compositional processes involved in Amply 1, composition for two amplified bowed string instruments by Franco Oppo. The composition is based on the technical and timbre research of emissions of unconventional sound and the whole structure is based on a path of evolution of the timbre . The electro-acoustic quality of the sound is not determined only by amplification, but is intrinsic to the work's conception. The analysis refers to the documents, to the preparatory works and to the recording of examples kept in the Fondo Franco Oppo at the Fondazione Giorgio Cini.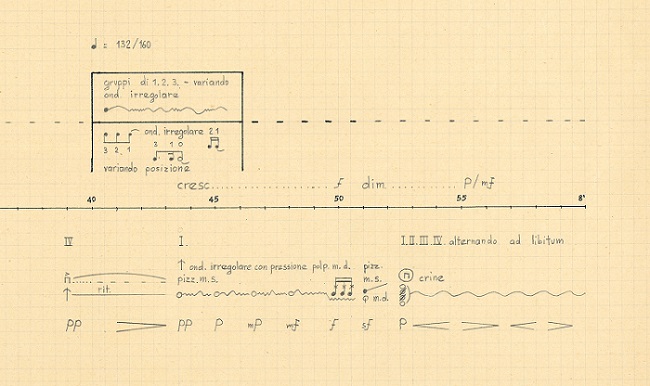 Downloads