Sources and Research from the Institute of Music
Archival Notes is an open-access, peer-reviewed journal edited by the Institute of Music and published annually by the Fondazione Giorgio Cini. Contributions explore the holdings of the Fondazione Giorgio Cini music archives from musicological and multidisciplinary perspectives. The journal also features special issues with articles on specific topics related to the archival projects of the Institute of Music.
No 4 (2019)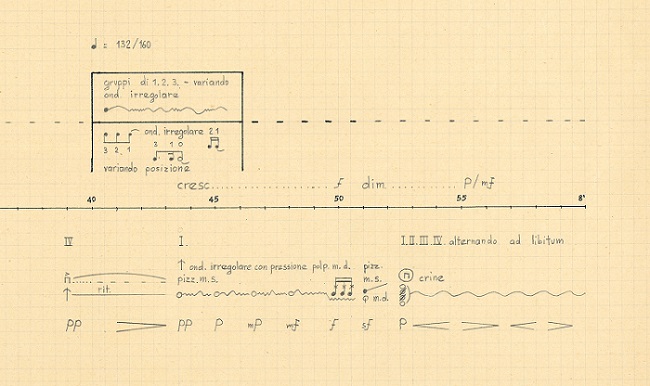 Franco Oppo, Amply 1, autograph score. Fondazione Giorgio Cini, Fondo Franco Oppo.